18 May

Classic Scrapes – The Book!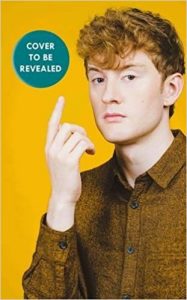 For a good few years I would appear regularly on Josh Widdicombe's XFM radio show and tell a true story from my life in a segment known as Classic Scrapes, now in August 2017 all of those scrapes are being released as a book of the same name along with some previously untold scrapes to boot. I'm very excited about it and even did some lovely little drawings for people who prefer pictures to words. 
Pre order it here www.amazon.co.uk/James-Acasters-Classic-Scrapes-Acaster/dp/1472247183/ref=sr_1_1?ie=UTF8&qid=1495060629&sr=8-1&keywords=james+acaster
I'll also be embarking on a Classic Scrapes tour in the Autumn, tickets can be purchased on the Gigs page.